---
Used cooking oil (UCO) collection and sales
  &nbsp  &nbsp  &nbspUCO is an important source of raw material for the production of biodiesel. We are a market leader in this field and we collect UCO from all over Malaysia. It is easy to be our customer. We supply all our customers with barrel suitable for storing UCO and offer different barrel sizes: 50, 100, and 160 liters for used cooking oil collection and waste transfer. Our people take care of all collection-related tasks, including replacing full containers with clean, empty ones, ensuring our customers are not exposed to any risk. So if you have any used cooking oil, which you would like us to collect and handle for you, Give us a call ! We will provide excellent used cooking oil Solution.
---
---
CERTIFICATE & LICENSES
Evergreen Bioenergy Sdn Bhd is ISCC certified according to the EU's voluntary scheme. ISCC is an independent, global certification system that meets the requirements for sustainability criteria and greenhouse gas emissions. This is used to show the correspondence between government, corporate, and end user requirements. For more information about the ISCC, please visit the ISCC official website.
---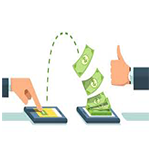 ---
Your waste is our goods
Contact us now
We collect from everyone for used cooking oil, from the household, to restaurants and kitchens, and hotels and hostels.
---
On Site Survery
Team visit
Our team will be at your area to advice for the stored and how to handling dispose used cooking oil.
---
Barrel Located
Storage Barrel
We will drop a barrel at your area for dispose the used cooking oil for storage
---
Team Collection
Contact us for collection
Once barrel are full, our team will come and handle it can be by per call, weekly schedule or monthly.
---
Your waste is value
Waste is like liquids gold
Once collect has been done, you will get pay for the value.
---
1
What happens to the waste collected by Evergreen Bioenergy
All waste collected undergo specific treatment and recovery processes then filtering and separate the oil with water and dirt, lastly storage it in our store tank until it attain certain quantity so we deliver to our main organization's factory to do following process.
1
How Does Vegetable Oil Recycling Work?
Used cooking oil can be refined into different types of biofuels for heating and power generation. With vegetable oil refining, the oil undergoes a process of transforming vegetable oil into fuel by hydrogenation or hydrocracking. Hydrogenation adds hydrogen to molecules while hydrocracking uses hydrogen to break down the oil's larger molecules into smaller ones. These methods are used in the production of low-carbon diesel, gasoline, and propane.
1
Keep Used Cooking Oil in a Safe Place
Since you are unlikely to dispose of used oil the day you changed it, store it in a safe place where no one can get a hold of it (and improperly dispose of it). Do not keep used cooking oil in the same place with unused oil to avoid confusion.
Discarding cooking vegetable oil can be a greasy business, but that doesn't mean you should throw it down the drain. For the sake of the environment (and your business, too), store used cooking oil properly and ensure an authorized collector takes it away.
This is where we come in
1
How do cooking oil recycling companies work for?
Evergreen Bioenergy have designed a stress-free process for business owners who are looking to capitalize on the environmental and financial benefits of oil collection and recycling.
Our customers are provided with on-site barrel that they can use to safely collect and store cooking oils. These barrel are then collected and taken to a processing plant.
At the processing facility, the oil and grease are filtered into large storage tanks where they will be treated. Treating the oil enables materials to be used for several different products and applications.